FLOOR TO CEILING


Wardrobes

Fluido sliding doors provide the ability to create unique designs tailored to your individual tastes.

Prices starting from Rs: 900 / sqft
Who are we?
A first of its kind B2B trade brand, provides an oppurtunity to attract customers based on the range and pricing
End to End Solution
We provide end-to-end solutions from measurement to installation
Lifetime Assistance
Dedicated post sales service team.
Warranty - Best in the Market
4 years on soft close hardware & 10 years on profile finishes
100+ Designs
with customisation on demand
Our Curated Shutter Catalogue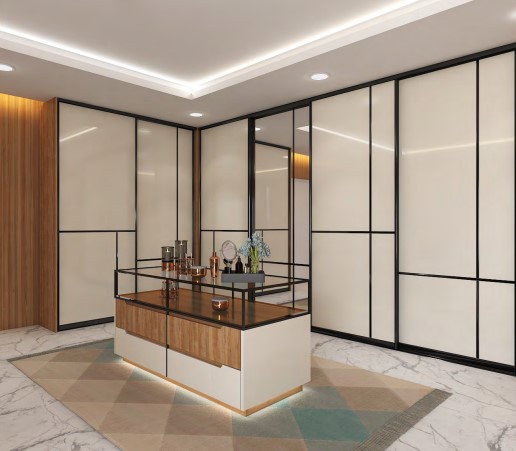 LUCENT
Introducing Lucent, our collection of floor-to-ceiling wardrobes crafted with white lacquered glass. Inspired by the beauty of light, each piece is a harmonious blend of minimalism and elegance. The white glass panels evoke purity...
OPULENT
Introducing Opulent, a collection that exudes lavish sophistication with floor-to-ceiling wardrobes adorned with exquisite, tinted mirrors and lacquered glass. Each piece combines the allure of reflective surfaces with the richnes...
MOTIF
Introducing Motif, our customised wallpaper and print infill collection that transforms your wardrobe into a work of art. Immerse yourself in enchanting patterns and captivating designs that adorn these stunning wardrobes. Each mo...